Know God &
Make Him Known
"The time is fulfilled, and the Kingdom of God is at hand; repent and believe in the Gospel." - Mark 1:15
Jesus's ministry on earth has often been glamourised by His miracles: from changing water to wine to calming storms to raising the dead. But His primary mission wasn't to heal diseases, or eradicate poverty or feed the masses; He came to seek and save the lost (Luke 19:10). He is the fulfilment of the Biblical narrative: of a Creator God's love for His creation made in His image, and in spite of our rebellion (sin) and rejection, redeemed us through Jesus's death on the cross.


At Boscombe Life Church, we want to share this life-transforming message: that you are of infinite worth because you were made in God's image and redeemed for eternal glory.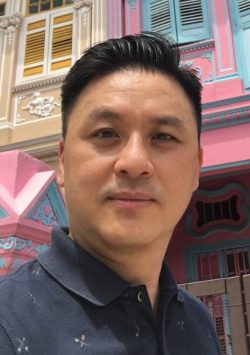 God saved and called me to serve Him all at once, one memorable morning in 1986. I was 17 years old. Since then, every day has been an exhilarating adventure of knowing Him and making Him known. The motto "Love people, use things. Never use people and love things!" underpins my ministry philosophy. My singular desire is to inch God's people always towards Christ-likeness.

On a random note — I love to cook, read and run. I think Liverpool FC is the best EPL club, and I am a diehard museum buff. Bitter gourd is awful, and daydreaming keeps you young. Pink is absolutely the nicest colour.